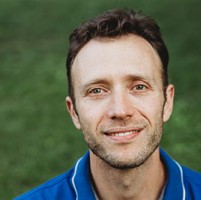 Max is the
founder of CityRover
and lover of all things New York — coffee, bagels, pizza, the subway, street musicians, the hustle and bustle, old bars, great restaurants on little side streets, Central Park, the Brooklyn Bridge, riding the Cyclone, arguing with opinionated locals, and living in a city full of possibilities and chance encounters, replete with so many odd-balls that everyone can feel like they belong.
Max lives in Brooklyn near Prospect Park (his 585-acre "front yard") with his wife (a native New Yorker) and two kids (future NYC history buffs).  When he is not touring, Max spends quality time with his kids, finds peace and quiet in the kitchen (his new "realm"), or with a good book in a neighborhood coffee shop, and plans his next family travel adventure.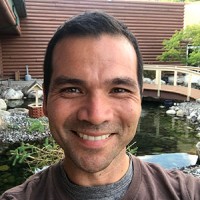 Ryan is an actor, poet, dramatist, and storyteller who has been living in New York City on and off for the past 22 years. He moved to the East Village in 1996 to study acting with David Mamet's Atlantic Theatre Company, returned in 2003 and worked installing window displays for Bergdorf Goodman, started an independent art space called The Octopus in Bushwick 2004, and started giving walking tours in 2013. He adores New York's beautiful green spaces, broad and ferocious rivers, erratic transportation systems, soup dumplings, street musicians, and farmer's markets, and could stare at Jackson Pollock's One: Number 31 for hours. But mostly, he's excited you're here and can't wait to share this amazing city with you.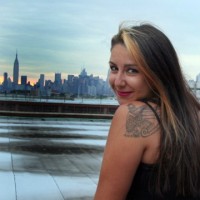 Danielle is first & foremost a Native New Yorker. She is also an artist, traveler, fact-sponge, and licensed NYC Tour Guide.  Born in Brooklyn, Danielle comes from a quintessential NYC melting pot family. A "first and a half" generation New Yorker, her mother's family immigrated to the tenements of the Lower East Side from post-war Eastern Europe.  Her father's family is Italian American, with origins in Naples and roots in South Brooklyn.
When not giving tours, she works as a muralist & painter in NYC & internationally. You can find her work in the Lower East Side, SoHo, East Harlem, Brooklyn; her mural painting has taken her all over Europe, the UK, Central America, the Caribbean & the Middle East.
Danielle's art has been featured in art exhibitions and shows all around NYC. She also volunteers and participates in after-school and weekend art programs and loves to bring art to schools in every capacity when possible. She is also a yogi, a beach bum, & an avid reader – specifically any historical memoirs about NYC.